Emigration
Most of the emigrants from Emsdetten chose the port of Bremerhaven to go on board ship. It was however also possible to go via Rotterdam in the Netherlands, via Antwerp in Belgium and via Le Havre in the north of France, which was favourable especially when the emigration was not allowed, e.g. in order to avoid having support the Prussians with military service.
From today's point of view, most of the vessels used for emigration were small sailing ships, double-mast brigs or triple-mast barques and the journey normally took about 45 days. After 1850, sailing ships were replaced by steamers. With these new vessels, the journey took about 8 days and was very much cheaper.
Persons who had worked on farms normally tried their luck in the New World on farms or as a farmer in the not very well developed Middle West. Many merchants and craftsmen from Emsdetten however moved near larger towns. Many weavers found work in Boston, Massachusetts in large factories. In 1860, Cincinnati in Ohio had a population of more than 150 000 and needed many workers for the wood and metal processing industry.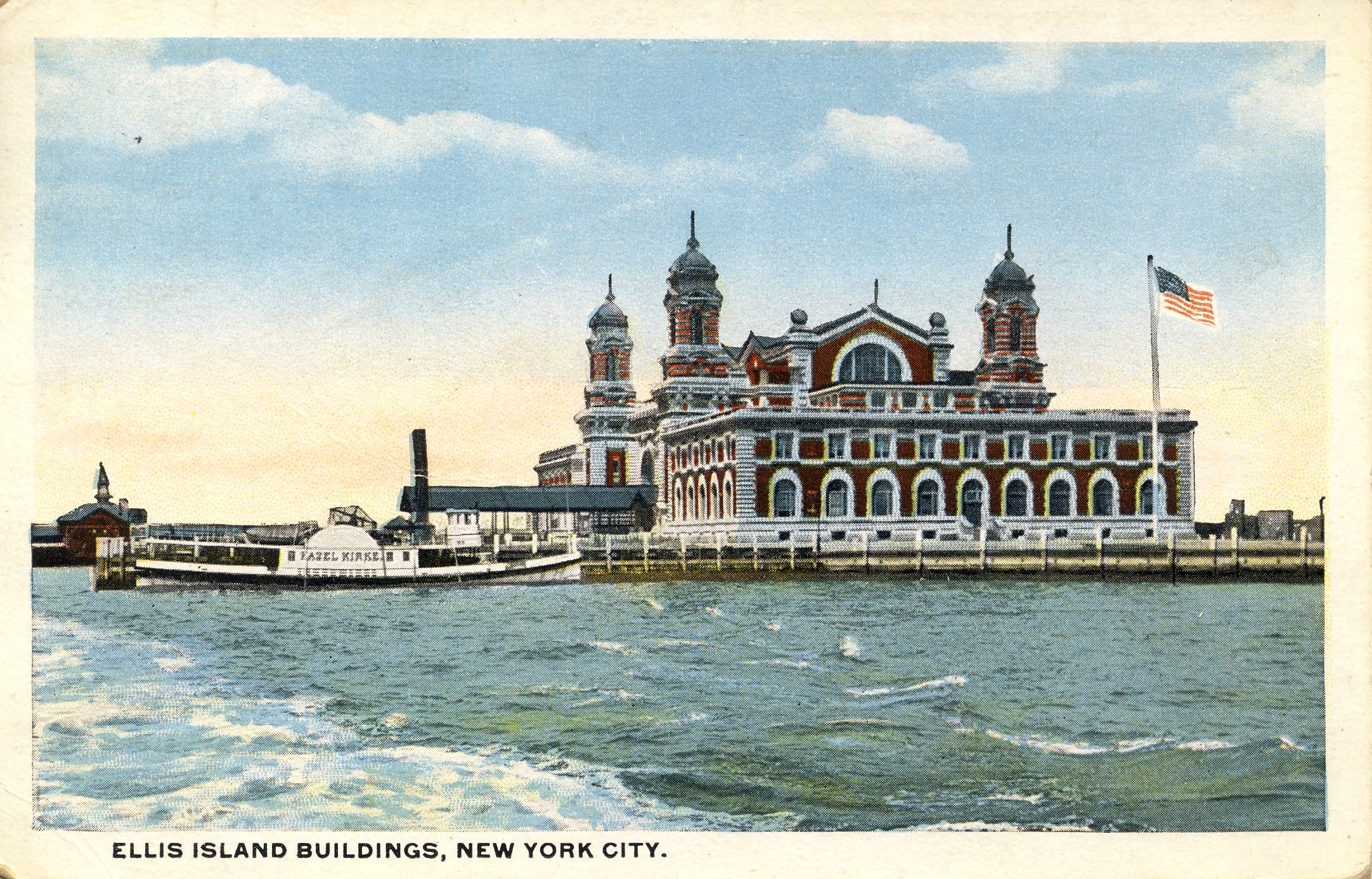 Anlaufstation für Auswanderer in Amerika
One also had to work hard in the New World. However, the social, political and religious freedom enabled certain opportunities and also modest wealth.
Gertrud Vennemann, born on April 27, 1834 in Hollingen, a farming area of Emsdetten, had made up her mind to leave her home at the age of 20 and to try her luck in America. On June 6th, 1854 she goes on board the ship Bertha in Bremerhaven, together with a group of people from Emsdetten, and after 45 days reaches the port of New York, and then takes a steam boat and travels on to Boston in Massachusetts. There, she finds work as a maid for the family of Theodor Remmes from Dreierwalde. In this family, she gets to know her later husband Bernhard Remmes, a nephew of the family, and marries him on November 13th, 1855. Berhard Remmes is a cobbler and very successful. During the winter of 1860/61 the family moves into a new home with 12 rooms. Half of the rooms are rented off. In her letters to Emsdetten she emphasizes how well off she is and writes: "Germany is a land of slaves compared to America. If God wants it to happen, you will all come here, we will leave it up to him."
Gertrud Vennemann remained very religious. This was her luck; because the New World was no protection against change of fate. During the time from December 30th, 1868 and January 25th, 1869 – in less than four weeks –she lost three of her five children: Frederick William died on December 27th at the age of not quite 2 years, Bernard Harry on December 30th with not quite nine years and Louis August on January 25th with just four years of age.
Contact to the old home was kept by writing letters and by seldom visits to Emsdetten. In the New World the main contacts were also emigrants. Often emigrants also married emigrants. This changed in the next generation and after that the contacts to the family origins in Emsdetten got scarcer.
Today many Americans are interested to track their roots and after 150 years they visit the town of their ancestors: Emsdetten.
Autor dieses Artikels
Alois Brinkkötter
Quellen Briefe der Gertrud Vennemann
Abbildungen
Fotosammlung Heimatbund Emsdetten
Sammlung Dieter Schmitz
Sammlung Alois Brinkkötter